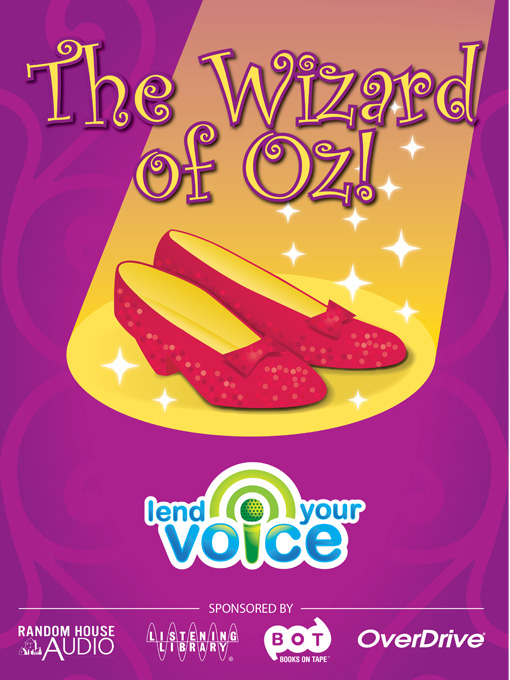 At the 2010 ALA Annual Conference in June, hundreds of librarians, authors, and DC residents visited OverDrive's Digital Bookmobile to narrate pages from The Wonderful Wizard of Oz. Now the community-sourced audiobook, recorded by Random House Audio, is available for free to your library.
All the narrators did a fantastic job–from the professionals, like NPR's Michele Norris, to the youngest narrator, 6-year-old Lillian Imhoff. Ken Burns, Christopher Paul Curtis, Holly Black, Dennis Lehane, and Rebecca Stead are just a few of the authors who were also able to lend their voices to the audiobook. Even OverDrive CEO Steve Potash joined in and recorded a page.
Thanks to our friends at District of Columbia Public Library, the host library for our ALA event, you can add The Wonderful Wizard of Oz to your collection for free through Community Reserve.  Just log in to Content Reserve and click on the "Collection" tab.  On the Collection page, click on "OverDrive Community Reserve", then on "Manage Community Collection".  From there, you'll be able to search for The Wonderful Wizard of Oz and add 50 copies of the MP3 audiobook to your collection.
The Lend Your Voice audiobook recording was sponsored by Random House Audio and OverDrive, and benefits FirstBook. You can download the audiobook for your personal collection and support children's literacy on FirstBook's website.
And now, a behind-the-scenes video from the team at Random House Audio:
httpv://www.youtube.com/watch?v=swHzIlt7guE
Dan Stasiewski is a marketing associate for OverDrive.