Once again, there is not much change to this month's Most Downloaded Lists.  I'm starting to think that Stieg Larsson's trilogy is going to remain in the top spots for quite some time.  After all, The Help, released in February of 2009, still holds strong to the number four spot on both the Most Downloaded Adult Fiction audiobooks and eBooks lists. Despite the Larsson dominated lists, there are several additions to the audiobook lists, albeit from authors who are not strangers.
James Patterson's The Postcard Killers nabs the No. 7 spot on the most downloaded audiobooks, and joins The 9th Judgment and Private as his third title on the list.  Also making its first appearance on the list is Wicked Appetite by Janet Evanovich.  The eighth most downloaded audiobook is Evanovich's second on the list, only a couple of spots below Sizzling Sixteen.
There is a pattern; eight of the top 10 titles come from only three different authors.  What does this tell us?  Readers are loyal, not only to a certain series, but to an author.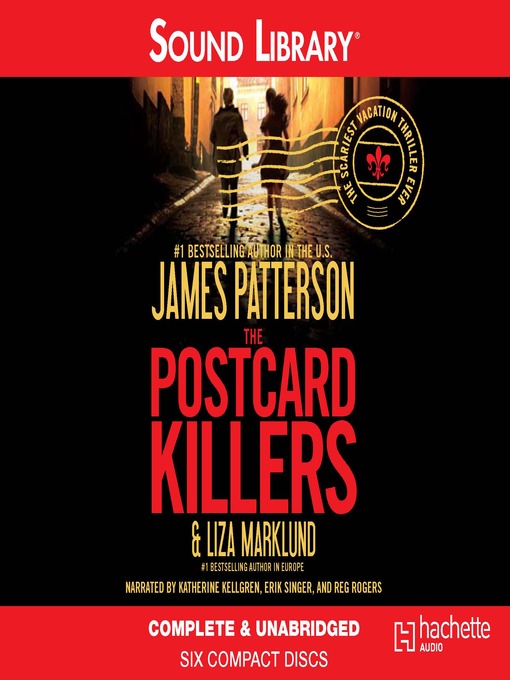 James Patterson, who averages four books a year (and growing), can write about love, murder, the supernatural, or King Tut, and people will read.  With three months remaining before 2011, Patterson is slated to release two more books.  Be on the lookout for:
Cross Fire, book 17 in the famed Alex Cross series, will follow Cross as he investigates the murder of two of Washington D.C.'s most corrupt. (November 2010)
The Gift will be the second novel in the young adult Witch and Wizard series. (December 2010)
As for 2011, with the exception of April, there is a Patterson title scheduled to be released each month through June, in which two titles will be released.  Can Patterson beat his record of three titles on the Most Downloaded list at one time?  It is more than likely.  Love him or hate him, James Patterson is the master of writing thrilling books that teens and adults love to read.
Lindsey Levinsohn is a collection development specialist for OverDrive.